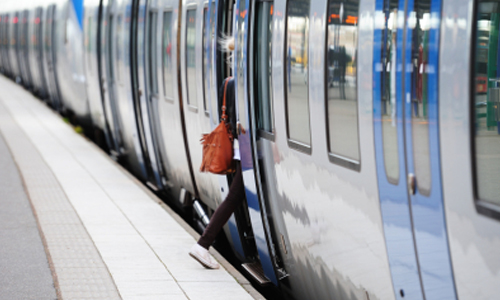 If you take advantage of the Transit & Parking benefits as part of your Flexible Spending Accounts (FSA), you will see some changes in 2013.
As part of the congressional "fiscal cliff" resolution, which was approved this week and signed by President Obama on Wednesday, the transit maximum pretax contribution has been increased from $125 per month to $240 per month.
The maximum parking contribution remains at $240 per month and the maximum bicycle contribution remains at $20 per month.

About Transit & Parking Benefits
Employees are allowed to set aside pre-tax compensation in two categories – transit and parking. In the transit category, qualified commuter expenses generally include expenses for the use of mass transportation – train, subway, bus, transportation in a commuter highway vehicle, transit passes, and qualified bicycle reimbursement.
Transit and parking benefits are governed by IRS Code Section 132. The transit and parking benefit does not include a "use it or lose it" penalty, as is the case with Healthcare FSAs and Dependent Care FSAs. Federal income tax and FICA taxes are not imposed on amounts set aside. Depending on state law, employees may also avoid state and local income taxes.
Employers also get tax benefits because they pay no payroll taxes on the income set aside by the employee and receive an equivalent deduction from business income.
Before the start of the plan year, individual employees elect to set aside a certain amount of pre-tax salary to cover qualified costs incurred in commuting to work. The employee designates an amount for mass transit expenses and a separate amount for parking expenses. Separate reimbursement accounts are maintained for each category and funds cannot be commingled or transferred between accounts.
As the employee incurs expenses during the year, a request form may be submitted to the employer for reimbursement. If the employee does not use the full amount before the end of the plan year, the left over amount is carried forward to the next plan year.