Memorial Day is the unofficial start of summer and the longer, warmer days mean fresh peaches, berries and peppers are finally in season.
Many of us enjoy a long Memorial Day weekend and will host – or attend – an outdoor party. Whether you're grilling in the backyard or heading out for a picnic at the park, our collection of healthy Memorial Day recipes is delicious for every celebration.
Mediterranean Portobello Burger
Topped with a luscious Greek-style salad.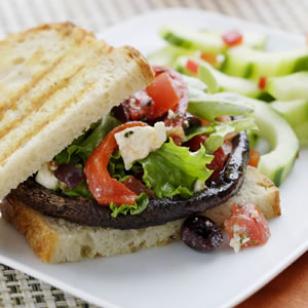 Barbeque Raspberry Hoisin Chicken
A wonderful Chinese-inspired marinade and dipping sauce.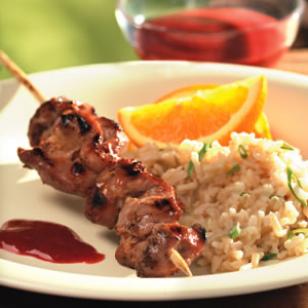 Country Potato Salad
Updated with nonfat buttermilk in place of mayonnaise.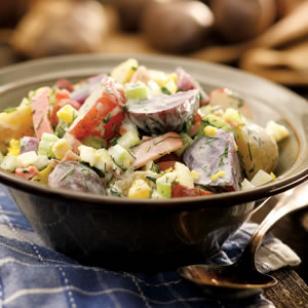 Seven Layer Salad
A makeover of a Midwestern classic.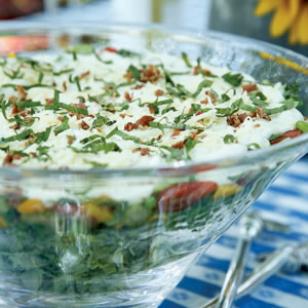 EatingWell Deviled Eggs
Replaces some of the egg yolks with nonfat cottage cheese.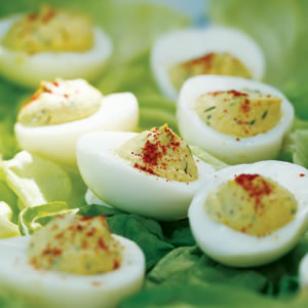 Peach Custard Pie
Low-fat milk and nonfat Greek yogurt comprise the creamy custard.